I recently entered an amigurumi swap on craftster. i had to create two medium sized amis i ended up doing a large one and a what i would call a medium. im not sure if anyone else would call it a medium but it took me more than a few hours to get it right!!! Cant show pics just yet!!!
but during that swap i kept getting my ami wrong so i ended up starting again about 4 times (grrrrrrr!!!)
and to stop the frustration i also made a bunny as a present for one of my daughters friends
and here it is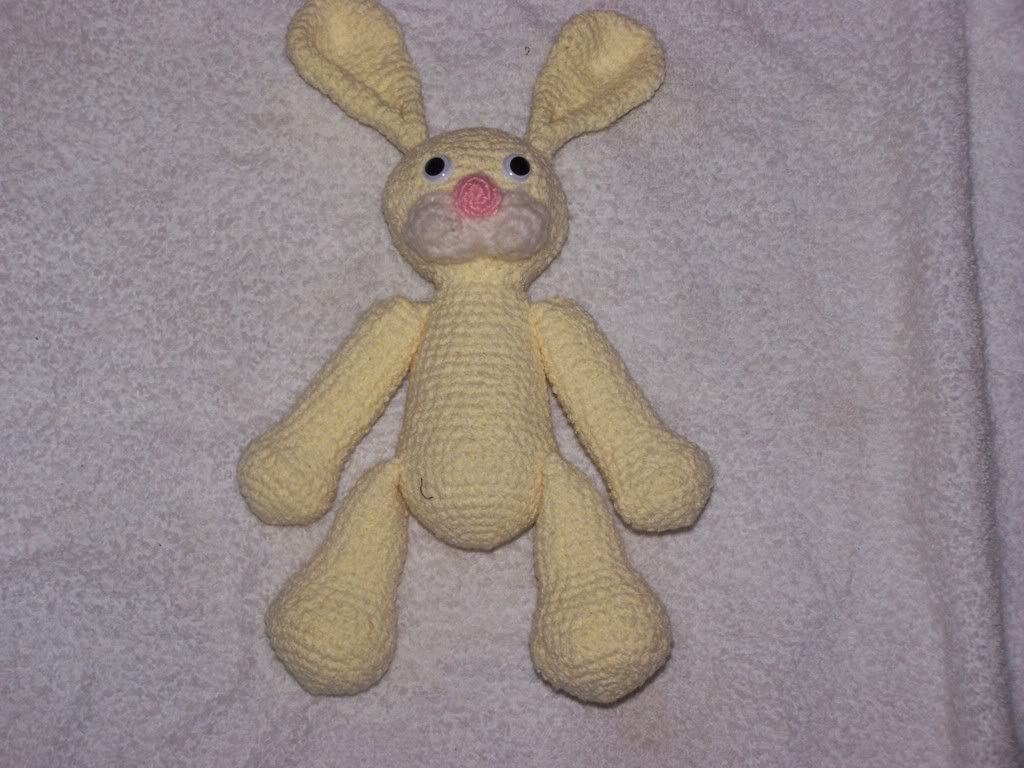 isn't it lovely!!! to be honest i couldnt work out of it was meant to be a boy or girl so i made her a dress too
doesnt she look sweet
also i wrote the pattern down as i went along and once ive seen to it that its correct (by making another one) and posting more pics in the digital pattern ive started to create i will be making the pattern available to buy in my etsy shop.
......... i have also been thinking about selling the actual item especially to those who like it but are not sure on crochet or cant be bothered and just want the finished item NOW.
well anyways thats all for now ill speak again soon